What is PrEP?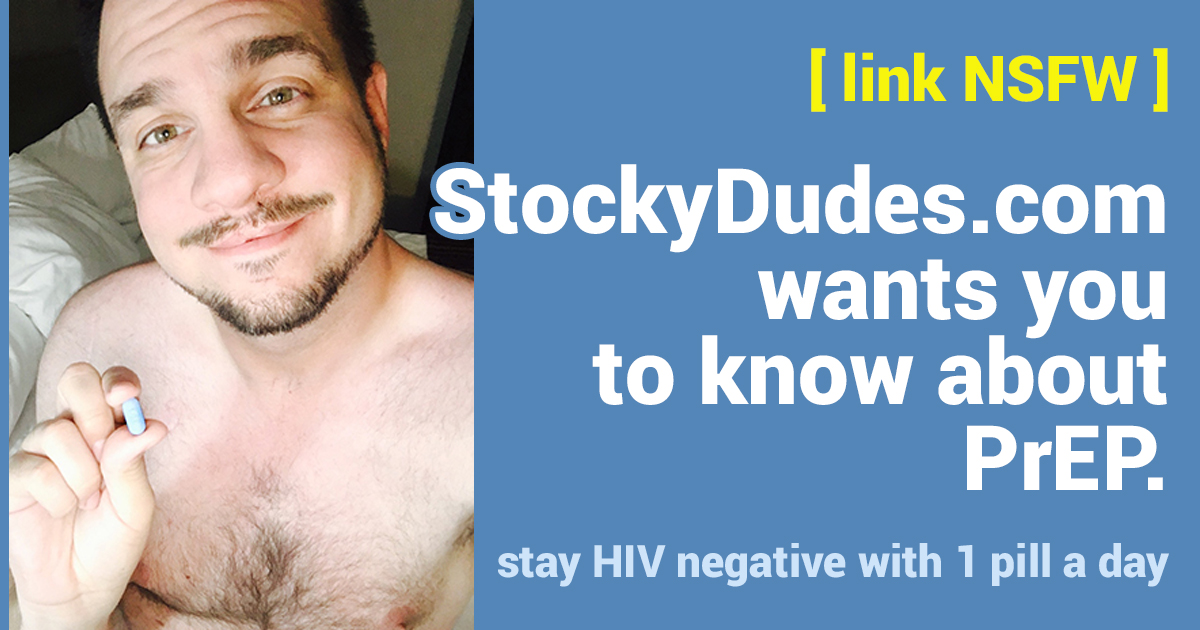 Maybe you've heard the term PrEP recently or seen someone online talking about being on PrEP in their profile. We at Stocky Dudes are big PrEP advocates and we want you to know and understand what PrEP is all about.
---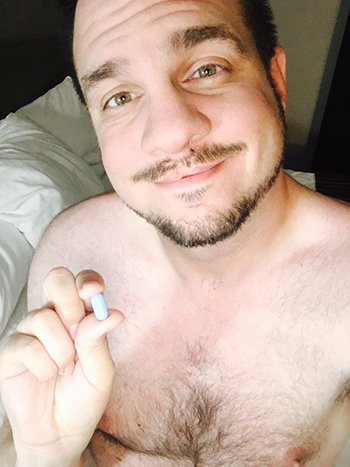 "
PrEP means Pre-Exposure Prophylaxis, and it's the use of anti-HIV medication that keeps HIV negative people from becoming infected.
PrEP is approved by the FDA and has been shown to be safe and effective. A single pill taken once daily, it is highly effective against HIV when taken every day. The medication interferes with HIV's ability to copy itself in your body after you've been exposed. This prevents it from establishing an infection and making you sick.
Even though PrEP has been around in the U.S. for some time, not a lot of people know about it. And, even fewer people feel like they know enough about it to be able to make an informed decision about whether or not to use it. For those who do use it, the information they have might be more focused on practical issues, like where to get it, rather than on what PrEP does in the body to prevent HIV infection."
[source]
Think of PrEP as a sort of condom that goes around your blood cells. It does not protect you from contracting anything besides HIV and many health professionals recommend still using condoms to prevent contracting other STI's. However, those that take PrEP are required to have check up's with their doctor every 3 months and at those visits have regular STD testing. In many cities where PrEP is becoming widely adopted the rate of other STI's had decreased because of more regular testing and treatment.
Is PrEP expensive?
It turns out that
most people can get PrEP for FREE or almost free
. The makers of Truvada (for PrEP) offer a
FREE co-pay assistance card
for those with prescription insurance which generally covers the remaining co-pay for most health plans. For those without health insurance there are also
assistance programs available
to lower the cost of the medication, sometimes even providing it at no cost. Additionally, many Medicaid programs cover the cost of PrEP without additional expense but there is
help for that as well
.
---
Simply put, if you are a sexually active HIV negative adult you should consider PrEP.
---
For more information see these external web sites that have great information:
PrEP Facts
- San Francisco AIDS Foundation PrEP information in visual format for MSM and heterosexual individuals, with an option for Spanish (prepfacts.org)
PrEP Watch
- Interactive webpage with information and resources on gaining access to PrEP (prepwatch.org)
From the Makers of Truvada
start.truvada.com
- Information about Truvada for PrEP for healthcare providers, consumers and educators
truvadapreprems.com/truvadaprep-resources
- Downloadable forms and resources for PrEP prescribers and users
start.truvada.com/individual/truvadaprep-questions
- Questions and Answers about Truvada for PrEP
---
*The information above is intended for general knowledge purposes only and is not meant to be taken as medical advice. As always you should consult a medical professional or your local LGBT Center for additional information. StockyDudes.com are not medical professionals.